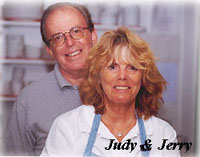 It's been an Excellent Adventure indeed!
Our corporate name for DBA (doing business as) the WILEY INN has always been
J & J's E/A INC
Those letters stand for Judy & Jerry's Excellent Adventure!
It absolutely has been!
We will never forget how fortunate we have been
to spend these many years as the proud Innkeepers of
Wiley Inn - Peru VT
and now it's time for our next ADVENTURE . . .
Our bittersweet news is that we closed the Wiley Inn for business on October 11, 2011.
We enjoyed close to 18 years of being the Innkeepers and owners of the Wiley.
We will miss the wonderful people, the stunning mountains in summer and fall and,
of course, the fabulous SKI Slopes that first brought us to Vermont
When we found the Inn in 1993 it had been closed by the prior owners at the end of fall foliage season.
We are positive that someone will come along and reopen the Wiley
just as we did in May of 1994.
The Wiley has been in operation since 1943 and it will be back! We hope you will be too.

Thank you for all the memories,
Judy & Jerry at the Wiley
FYI: Yes, we are heading south in our wonderful RV. Our cell number will still be 802 375-4550.
When we locate we may be in touch to tell you where the rolling stones have landed.
As you can see, for now we are keeping our WEBSITE & the links that you still see.
(Please just ignor any 'Availability Online' links since that's no longer an option!)
We hope you will enjoy these memories (as we do) and keep in touch too.
We will also be updating our FACEBOOK page with all our new adventures as we pursue
our new adventures as "Wiley on the Road"