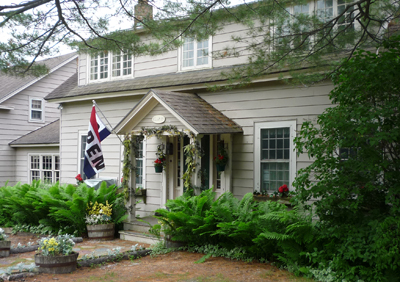 Welcome to a typical VERY Green Spring!
But WATCH OUT - there may still be some SNOW!
Don't miss the newest area event this summer
the Wanderlust Festival - June 23-26th 2011



right on nearby Stratton Mountain!
Check or call for extended stay room rates for Wanderlust guests
(coming soon!)
In summer Manchester Vermont once again hosts
a very special annual event
the VERMONT SUMMER FESTIVAL/HORSE SHOW
at the Harold Beebe Farm in East Dorset, VT

Recognized by: the USA Equestrian - "AA" Rated
National Hunter Jumper Council
The New England Horseman's Council
The Vermont Horse Shows Association
The Capital District Hunter - Jumper Council Inc. Wks #1, #2 & #3
Sports Horse Owners & Breeders Association
United States Equestrian Team
Young Jumper Championships
As always the Wiley Inn WELCOMES
both new & return horse show participants.
Call us ASAP - several rooms are reserved just for the SHOW.
Check out our Horse Show Group discounts
and reserve your room now!
The Wiley Inn, one mile east of Bromley,
is just 10 minutes away from the show grounds in East Dorset.
Take advantage of our
Economic 'Vacation Recovery' Specials*
Visit Vermont - it's a GAS!*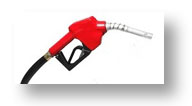 Thinking you really need a vacation ?!
Filling your gas tank at today's prices getting you depressed?
Maybe it's time to take advantage of the Wiley's
'It's a Gas' rebate offer -
(available even on weekends for a limited time only)
one $10 gas coupon for 2 night visit in a couple's room or
one $ 15 coupon for a 2 night visit in our 'family' rooms or suites.
Don't forget to ask for the Wiley 'It's a Gas' rebate!
Mid SEASON Savings
at the Wiley Inn*
Second night 1/2 price & third nights free
for any Spring Season (aka MUD) reservations
of two nights or more.
No Frills Option
More savings for you to consider - just ask!
Midweek* non-holiday you can select a 'NO frills' rate.
Service will be 'Condo Style' (vs B&B) - skip the daily
housekeeping & the breakfasts too.
Just fresh morning coffee, tea & juice available
& fresh towels and trash pickup whenever you request.
Best part? 10% discount on your room rate!
(who knows - if no frills is a hit maybe we'll offer it
on weekends in the future)
Rate Rollback to 2007
All our room rates have been 'adjusted'
effective Sept 1, 2010
for your Vacation Recovery economic assistance!
Even though our costs are up we want you
to save when you stay with us at the Wiley Inn!


Availability on weekends may be limited -
call us at 888 843-6600 for details.
Don't miss all the upcoming Events
in southern Vermont -
check our Availability Page & our new page on Facebook
for some of the details!
*Prepaid Seasonal Specials are NON-CANCELLABLE
BUT
we do offer a ONE YEAR 'raincheck' - ask us to explain!

All specials and/or packages are non-holiday and based on availability
and may not be combined with any other discount/package.


---
"Gift Certificates Sale"
a great last minute gift idea for any occasion

Certificates available by amount ($) or per room night.
Take your pick of:
a Romantic Room with Fireplace & 2 person Jacuzzi,
a Lovely Victorian Room & Bath,
a Spacious Family Room or 2 Bedroom Family Suite.


*reservations required, non-holiday, based on availability,
apply to any season but may not be combined with discounts or package rates.